Let's talk about online dating apps. Either you've heard horror stories, or experienced them yourself. Nowadays, whether we're in search of romance, casual sex, or friendship, dating apps have become a common way to connect with people. With the kind of fast-paced lifestyle most of us have, online dating is a convenient option. The simple act of swiping away at your phone can help you find a date or a new friend.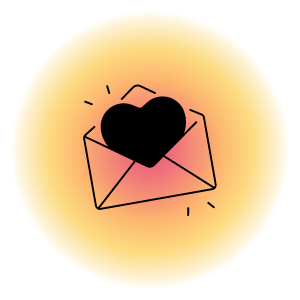 "I don't do dating apps. When I tried it last year, my experience solidified that I won't be going back. I swiped left on someone who somehow found my Discord account!!! I had a different name on Discord. How???" – Anonymous Contributor
Having countless options also means having to deal with some bad apples. More often than not, your next match isn't guaranteed to be "the one." While it's convenient, online dating has its fair share of risks and complications. It's for this exact reason that some people hold a stigma toward online dating. We've listed some tips to help you navigate the online dating world a little easier, and safer.
The dating profile looks too good to be true.
To start off, you'd want to make sure that the person you're talking to actually exists. Getting to know other people is a huge part of online dating. At some point, you'd want to meet the person behind the screen.
If they constantly find reasons not to meet in person, or at the very least, video call or send photos of themselves – it can be a cause of alarm. Aside from this, some things to look out for are profiles that look new or are lacking basic information. Doing a quick reverse image search can help check whether they're faking their identity.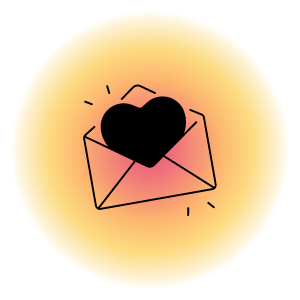 When we met up…he told me that suddenly there are relatives that visited their house and so we can't hang out there anymore but he already booked a nice-looking Airbnb place nearby. Hmmm, very sus. Also, I think I'm getting cat-fished. This guy isn't as cute as he was from his Instagram photos haha, maybe the new shaved haircut. – Anonymous Contributor
They shower you with too much love from the get-go.
Okay, some go on dating apps to find friendship or casual sex, while others are seeking romance. Whatever your purpose is, it's all valid. What's not, however, is someone dropping confessions of love and endless praises, in a matter of minutes or days. We're not talking about casual flirting here – think along the lines of someone professing "I love you" after one conversation and showing no signs of letting up.
Their compliments and sweet words might give you butterflies at first. But anyone who claims to have fallen in love with you that quickly typically doesn't have the best intentions. If they're far too preoccupied with their own feelings rather than getting to know you as a person, it's best that you set your sights elsewhere.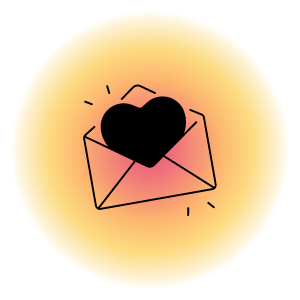 "I also had my first time with someone I met on [B Dating app] He left me right after without even a word #rude" – Anonymous Contributor
They don't respect you, or your boundaries.
When you match with someone online, it's important to take note of whether they respect your boundaries. If you expressed that you're not comfortable with an activity they suggested, they have to respect that. It doesn't matter whether it's sending a selfie, going on a date, or having sex. If they try to pressure, gaslight, or manipulate you into doing it – then it's a telling sign that they have no respect for you or your boundaries. It's not always easy to say no in these situations, but keep in mind: your body, your rules.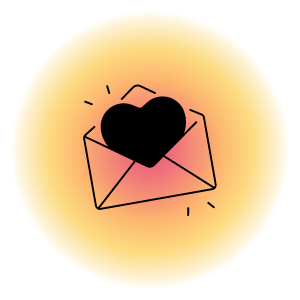 "was talking to someone on a dating app and he wanted to meet up to have our "first date" but he wanted to bring me to a motel wtf" – Anonymous Contributor
Don't swear off online dating just yet!
Online dating often gets a bad rap and there are plenty of horror stories on the internet. However, that doesn't mean we should rule out online dating completely. Online dating apps can be a practical way for people to meet potential partners, or simply find people with the same interests. It's important that we prioritize our safety, and make online dating fun for everyone involved.
Also, to the lucky ones out there who found the one through online dating, hats off to you! Care to give some tips for the rest of us?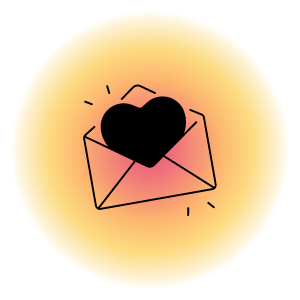 "This isn't a horror story. I met my now-husband on bumbl3! It started off as a hookup but we fell in love. We're happy and married now." – Anonymous Contributor
We ought to create more safe spaces when it comes to anything related to sex positivity, self-exploration, and sexual health. (Think about it – It's through people sharing their stories that we're able to even come up with a list of things to avoid when online dating.) Safe spaces for everyone is what local sex toy shop, Frisky Ultd, is all about!
Founded by Neale and Cy, Frisky Ultd is a local sex toy shop in the Philippines. They are loud and proud in promoting a digital space that is accepting of everyone, and they're making waves with their quality and affordable selection of sex toys. Whether you're looking to explore on your own, or with your next date – Frisky Ultd has an array of products for all your frisky experiences! You can view their entire selection of products on their website or Shopee.
Facebook: @frisky.ultd
Instagram: @frisky.ultd
Online dating, sex, and everything in between is often seen as uncomfortable topics. But if we avoid talking about them entirely, we fail to address the issues surrounding them. That's why here at The Scoop Asia, our latest campaign, Girls on Top, aims to talk about sex positivity and wellness through real stories from real women. Follow us on our socials (Facebook, Instagram) for more contents and products this coming year 2023. Stay tuned!