"You're not like other girls."
Who else thinks people should stop taking this as a compliment? I know a lot of you girls would agree.
This statement has long been coined to pit women against each other. Over the course of history, society has created this unrealistic and unreasonable criteria for the perfect kind of woman.
"Girls should be gentle and polite."

"Girls should be ladylike."

"Girls shouldn't be too loud."

"Girls shouldn't be too concerned about their career."

"Girls should focus on becoming a good mother and take care of the household."
And the list goes on.
Women have been and are still pressured to conform to this senseless standard constructed by this patriarchal society whilst only looking at characteristics that are favorable to them.
Often than not, women have subconsciously adhered to this concept. As a consequence, they have given up their freedom and self-expression in order to fit in and avoid being chastised for not behaving as expected. We must recognize and accept that we should not limit and label a woman based on what she is and is not, as well as what she can and cannot be. Women, regardless of age, size, color, race, sexual orientation or career, are as human as any other living being.
Sorry to burst your bubble (well, not really), but no two are the same. We must stop turning women against one another and instead embrace their differences. It is impossible to compare two characters from different books who have gone through different experiences and challenges in order to become who they are. Our individuality should not be seen as something to condemn but celebrated.
To stand up against this train of thought, The Scoop Asia has launched the Every Woman campaign in collaboration with Davao-based brand, Louis Mireille Parfum, which focuses on celebrating different kinds of women through their personalities. People have preconceived notions of what constitutes the "perfect" type of woman, but our campaign defies this by arguing that every woman is perfect because of her uniqueness. Along with this campaign, Louis Mireille debuts their Home Fragrances line with the All She Is collection, which comprises four beautiful room spray scents to represent every type of woman. Louis Mireille produced the sprays for this product co-development, while The Scoop Asia handled the branding and creative design.
Meet the scents:
1. The Dynamo
For moments that are energetic and passionate as well as for the person who's determined to be successful — it's all in this fragrance. Made with citrus, fresh and spicy notes, this leaves an overall refreshing vibrance. This is the ultimate complimentary scent for your home.
2. The Saint
When it comes down to having a home that gives off a tender, loving, and good-natured ambience — this is the perfect fragrance to compliment your home. With floral sweetness paired with spicy notes, this leaves a relaxing and calming scent that is ideal for a homey atmosphere.
3. The Day Dreamer
For your dream home that is the embodiment of everything you want and more. This is the ideal fragrance you would want for your humble abode. Containing fresh, green, herbal and mint notes — this scent gives off a simple yet sophisticated impression for anyone who visits your household.
4. The Protector
For the home that radiates a mother's love and security — this is the optimal scent to actualize that safe space. With green floral, slightly fruity, and spicy notes, this fragrance spreads a distinct and energizing aroma that can provide a pleasant feeling and positive energy.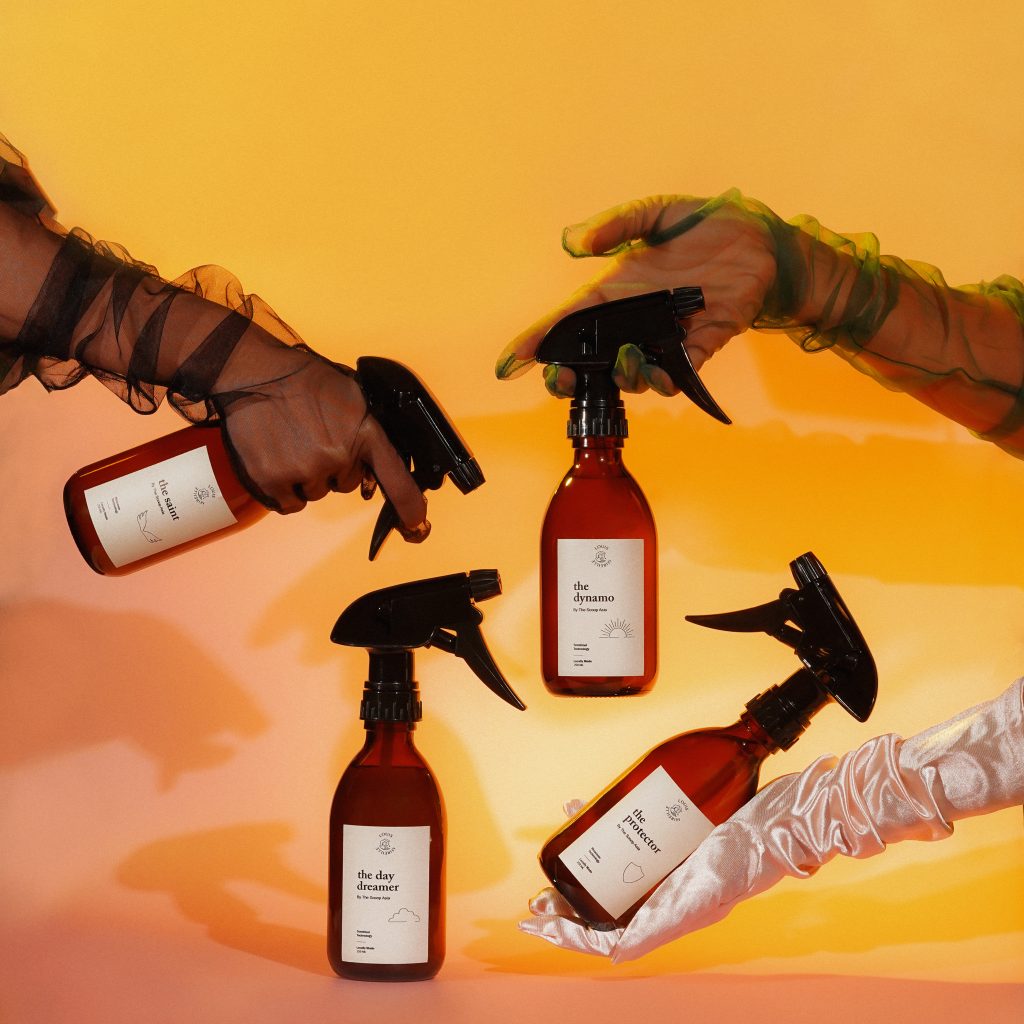 The full All She Is collection by Louis Mireille can be purchased online through Lazada or you may reach them through their Facebook and Instagram account, Louis Mireille Parfum.
No woman should have to wonder: Am I enough?
By highlighting the diverse characteristics of all types of women, the Every Woman campaign invites us to value, honor, and celebrate them. Now is the time to lift women up, and it all starts with you. Without the judgement. Without the snide comments. After all, empowered women, empower women.