For a good portion of my life, I've lived off pastries from the typical coffee shops. I've probably had a double-chocolate fudge brownie or a small-but-overpriced cheesecake here and there, but nothing encapsulates my coffee shop pastry experience like a cinnamon roll. Yes — soft, fluffy dough swirled with a cinnamon-sugar mixture painted into every space and crevice. All topped with either a generous or not-so-generous helping of frosting.
In the confines of a home-based kitchen in Makati, Baked by Feliz is run by professional chef Feliz Tupas. Her small business sells sweet and salty treats, but she's best known for her amazing cinnamon rolls. The treats that were delivered to us came in either cream cheese frosting or chocolate frosting, which are both popular on her page.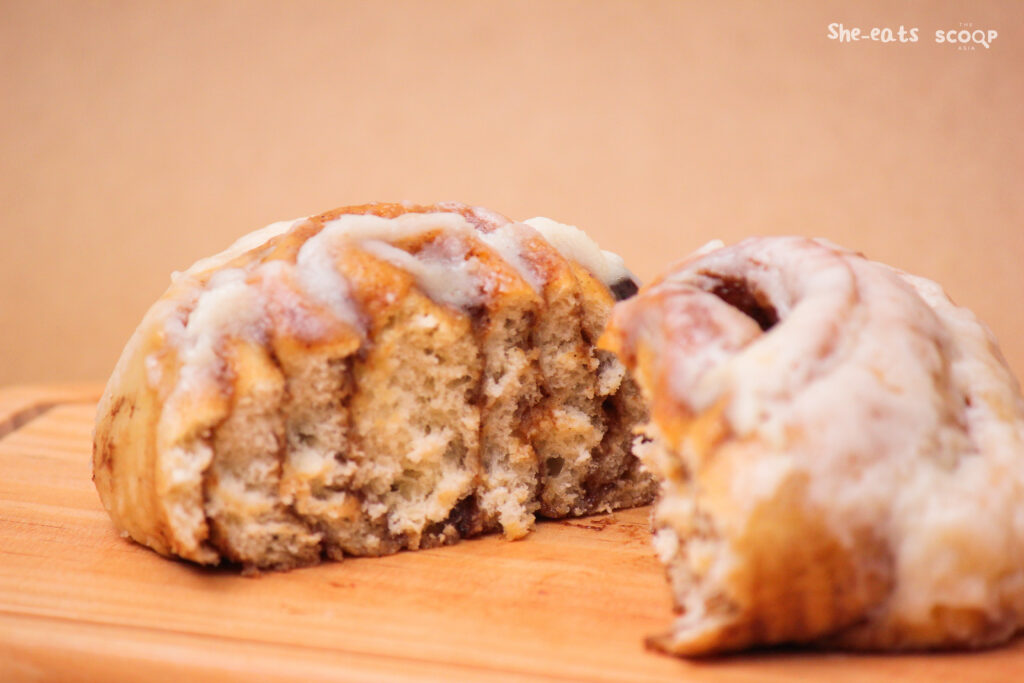 The first thing I tried to do was get a cross-section of the cinnamon rolls. Surely enough, I found clean layers of perfectly baked dough lined with cinnamon-sugar. It wasn't wet or mushy. Instead, it was simply light and fluffy. Even after cutting through the center of the adorably-shaped roll, the pastry didn't get dragged down with the motion of the knife.
Trying the dough itself was a pleasant surprise. I can't help but repeatedly mention how it hit the mark on softness because it really did. It was easy to sink my teeth into because of its size and softness. The cinnamon-sugar mix was at a good ratio for me too. Most coffee shops I've gone to either hold back on the cinnamon or artificially douse the whole pastry in it, so this balance truly is a testament to how good this is.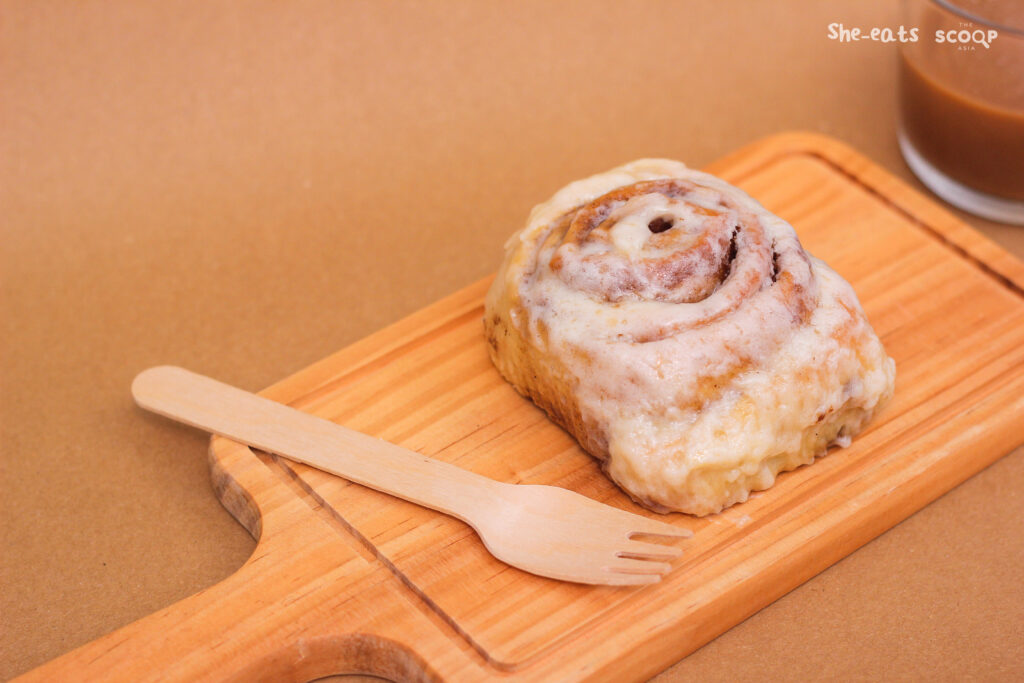 With the cream cheese frosting, it was rather different from what I was used to. In my opinion, it wasn't too dense, nor was it too sweet. It definitely tasted like cream cheese as it complimented the roll itself. So while some of it dried out while it was on its way to my house, the taste was definitely still there and the experience of having such a freshly baked pastry wasn't compromised.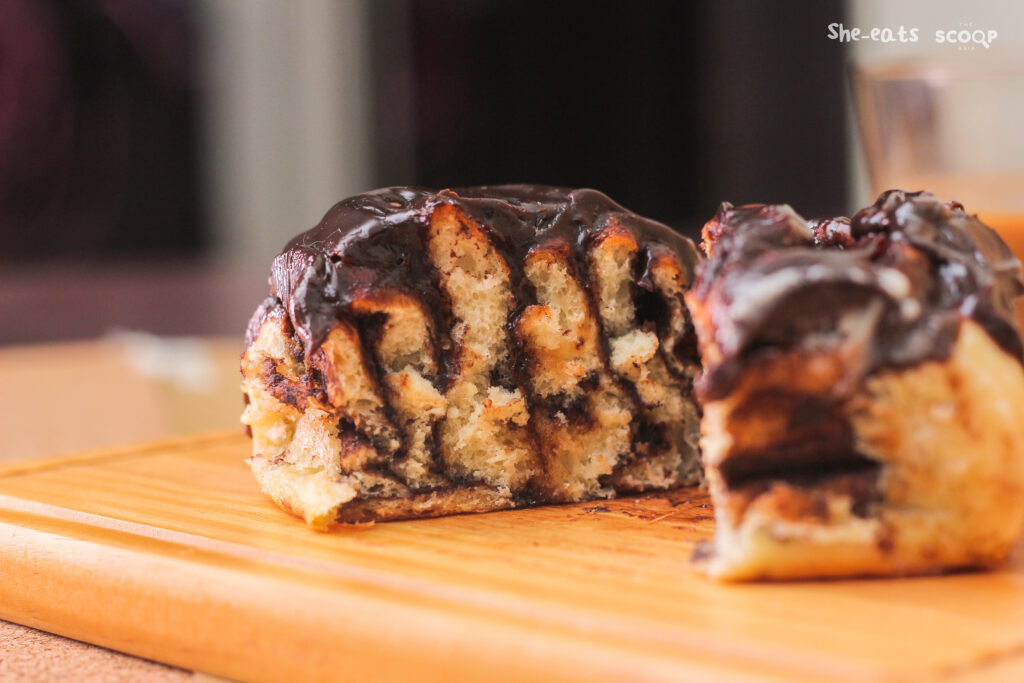 Another interesting component was the chocolate frosting. It was thick (informally speaking here, I'd say with three "Cs"). When I was checking out the cross-section, the frosting went up about a centimeter, and that doesn't take into account the frosting that seeped through the roll's actual crevices. While not light like the cream cheese frosting, it was rich and smooth to the tongue. I've never a chocolate-flavored cinnamon roll, but I'm glad my first one came from this brand.
Baked by Feliz is unlike any other place I've ever tried. It may not be the standard, commercialized kind you peep through a glass panel for, but it definitely gives you a sense of warmth, comfort, and joy with every piece.
To check Baked by Feliz's beautiful rolls, you can visit their Facebook and Instagram pages. You can also find them and other amazing local food and beverage brands on SHE-EATS and Flavored's community Viber group.