We all love junk food. Whether it's a big block of chocolate or a small packet of potato chips, we tend to fail at keeping ourselves from eating what we shouldn't. I know, it's bad. But let's face it, what we want to eat is not always what's good for us.
There is an alternative to the MSG, locally produced snacks. Not only is it more fresh but it's also healthier than the chips we see at the grocery store. Why not give it a try and give your body a healthier alternative.
If you're a fan of the salty and crispy pork snack, mushroom chicharon is the perfect alternative. It may taste a bit different from our normal pork chicharon but it still gives the same amount of deliciousness. It's way healthier and has a variety of flavors. I'm salivating just thinking about it.
Here is another chicharon alternative but with seaweed! If you're a fan of the Japanese snack, you're in for the pinoy treat! It still has the taste of seaweed with a pinoy kick. Yummy!
If you're looking for a healthy alternative drink for this scourging hot weather, Locally is the answer for you! Just like their brand, Locally is a known for their refreshing Pinoy juices. From their tangy Tamarind and tasty Pomelo flavors, you have a variety of choices while showing off your Pinoy pride.
If you have a sweet tooth, Honest Junk is the one for you! They create a variety of healthy sweet treats for your cravings. They are best known for their gummy candy and mouth watering cookies. Who doesn't love gummy bears?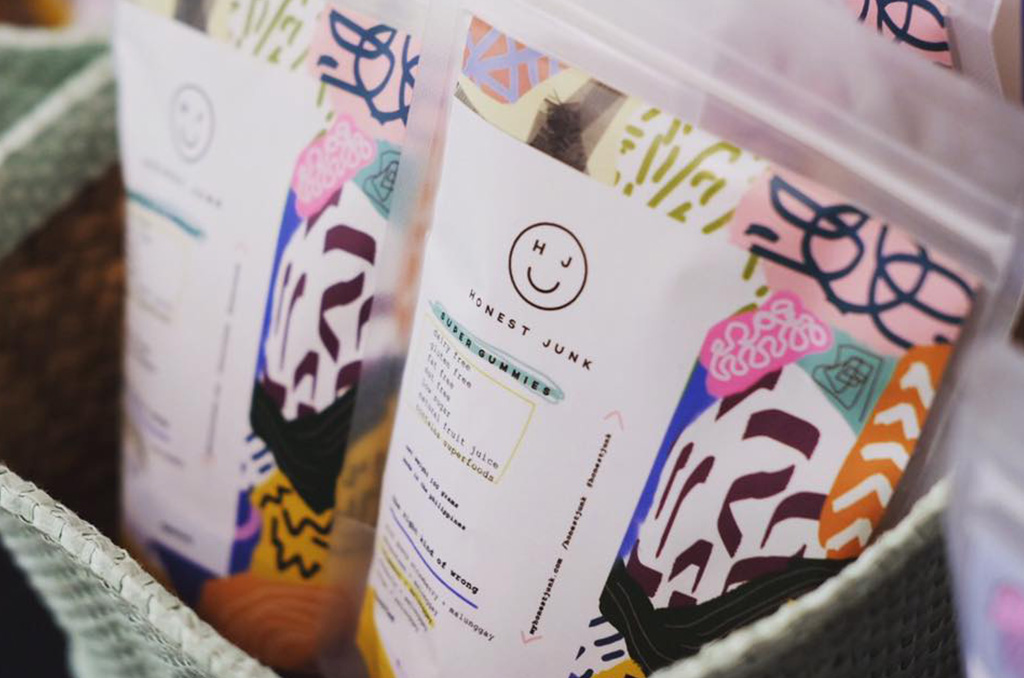 Are you curious on what the international beauty gurus eat online? Especially kale? Same. But the problem is, there is not a lot of produce of Kale here in our country. However, Take Root has answered our prayers! They are best known for their Kale Chips and we can't wait to try them!
How about you? What's your favorite munch?
Photo Credits to: Pepper.ph , Vegetari's Facebook page, Pepper.ph, Honest Junk's Facebook page, Take Root's Facebook page.
#ScoopBite