Working–whether or not from home–can get seriously hectic. There are so many distractions packed into your laptop, deadlines tend to pile up until they're forgotten, sometimes even your own environment is just too much to handle.
Luckily, the Chrome Web Store provides a catalog of free solutions to our work-life problems through Chrome Extensions. These are app-like features that you can download into your Chrome window. So every time you work, it'll be there for you to use.

Here are some of my personal favorites:
Forest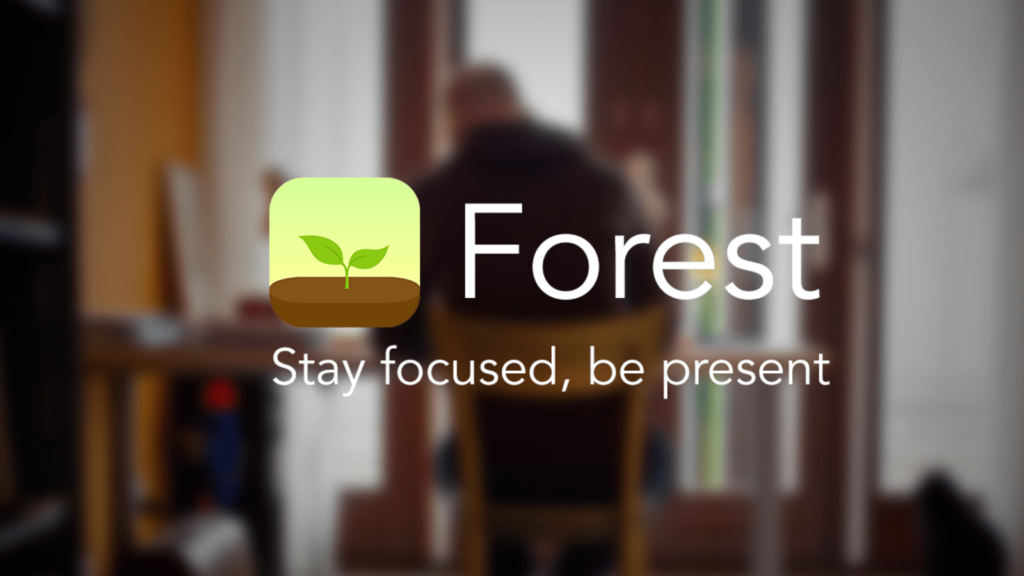 If you're the kind who can't seem to get work done because you saw one video on Facebook and absent-mindedly decided to go down the rabbit hole, then Forest will help you out. Its main feature is that it's a Pomodoro-like timer, which means that it times your work so you can break it down to intervals.

The difference is that it displays your daily focus aesthetically through trees and plants. The common rule is that the more you stick to the timer you set for yourself, the more your terrain will grow. Additionally, it allows you to blacklist websites and apps, so whenever the timer's on you will be barred from using them.
Hugo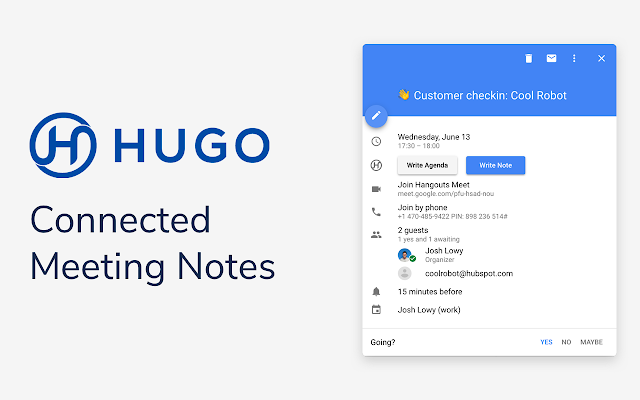 Hugo's primary goal is to help coworkers and teammates alike become aligned with each other. When downloaded, you can include the option to "Set an agenda" or "Write a note" with the meetings you've scheduled in (in this case) Google Calendar. Just like Google documents, you can easily share the link and have several templates (five to be exact) to use.
Laterbox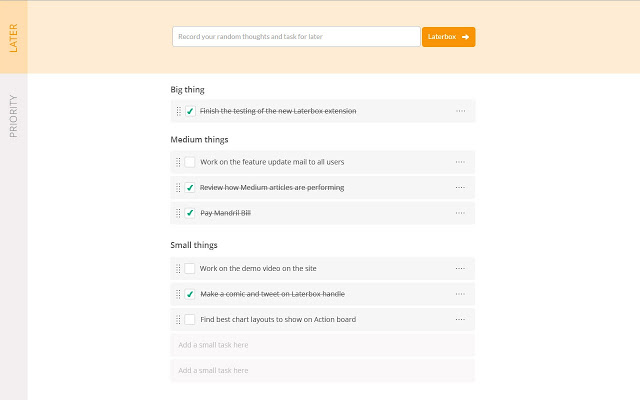 In my four-ish years of using listing apps, I know that there are tons. What separates Laterbox, however, is that it organizes them by priority and load. You have the "Later" tab, wherein projects are listed as either a "Big thing," a "Medium thing," or a "Small thing," then all labeled into whether or not it's an urgent task to be done as well. It's a more preferable feature for those who have a lot on their plate but struggle to visualize which ones to do first.

Palettab
Palettab is a good one for those who tend to produce creative work. With this Chrome extension, every new tab will display new colors and fonts that you can use for your next creative presentation. If ever you're not satisfied with the first five that they displayed, you can always have the set refreshed through their designated redo button.

Noisili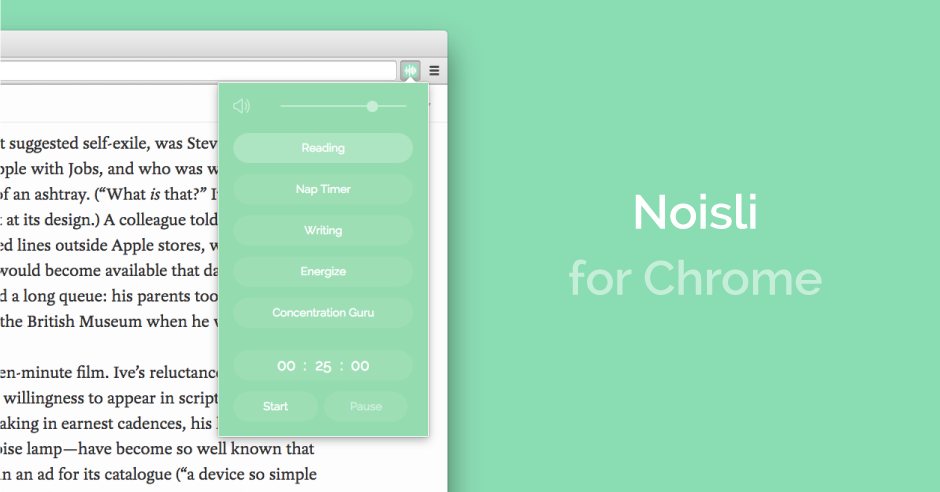 Pesky background sounds are not a problem for this extension. While it does work as a Pomodoro timer as well, its main feature is that it provides a catalog of tunes you can use to replace your neighborhood dog barking while you're trying to get something done. Their sounds are fit for a few purposes, which include productivity, relaxation, and even noise cancellation — all of which you're free to choose from.

These are just some of the many Chrome extensions that you can use during the workweek. As always, never forget to rest and recharge! These apps should serve as a way to help you be more at ease with work, as opposed to becoming the reason you can take on more and more of it. Happy working!