When Keith Santos, the Project Head of the Business Online eXploration, was asked about his philosophy in seeking opportunities, he said, "Focus and understand the craft you're pursuing, as the only time success comes first before work is when it is in the dictionary."
This is reflected in the Philippine Junior Marketing Association's newest venture: the Business Online eXploration. Organized by the association's Official Synergy Trainees, it aims to help people find new opportunities and ideas within the daunting and unpredictable time of COVID-19.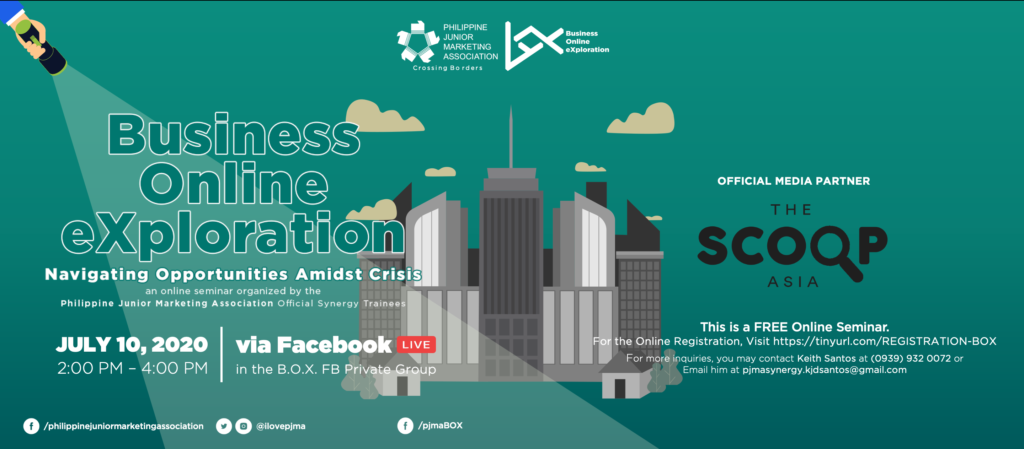 The online seminar was initially created as a start to the new way that the Philippine Junior Marketing Association will conduct their events. However, they eventually saw that changing the content of their events is just as important as changing its format.
If you were to visit their page, you would notice that exact strategy. Their keynote speaker is Ms. Marilyn Ventenilla, the Senior Director of Communications and Marketing for Teleperformance Philippines who will be discussing shifting marketing implementation during an economic crisis. Their two guest speakers include Mr. Reynaldo Lugtu, the Founder and CEO of Hungry Workhorse who will tackle adapting to new market trends, and Mr. Ken Lerona, the Head of Marketing and Corporate Communications for Entrego who will explain planning marketing strategies amidst a crisis. Attendees will also be graced with performances from singers and songwriters Sab Bueno and JC Torio.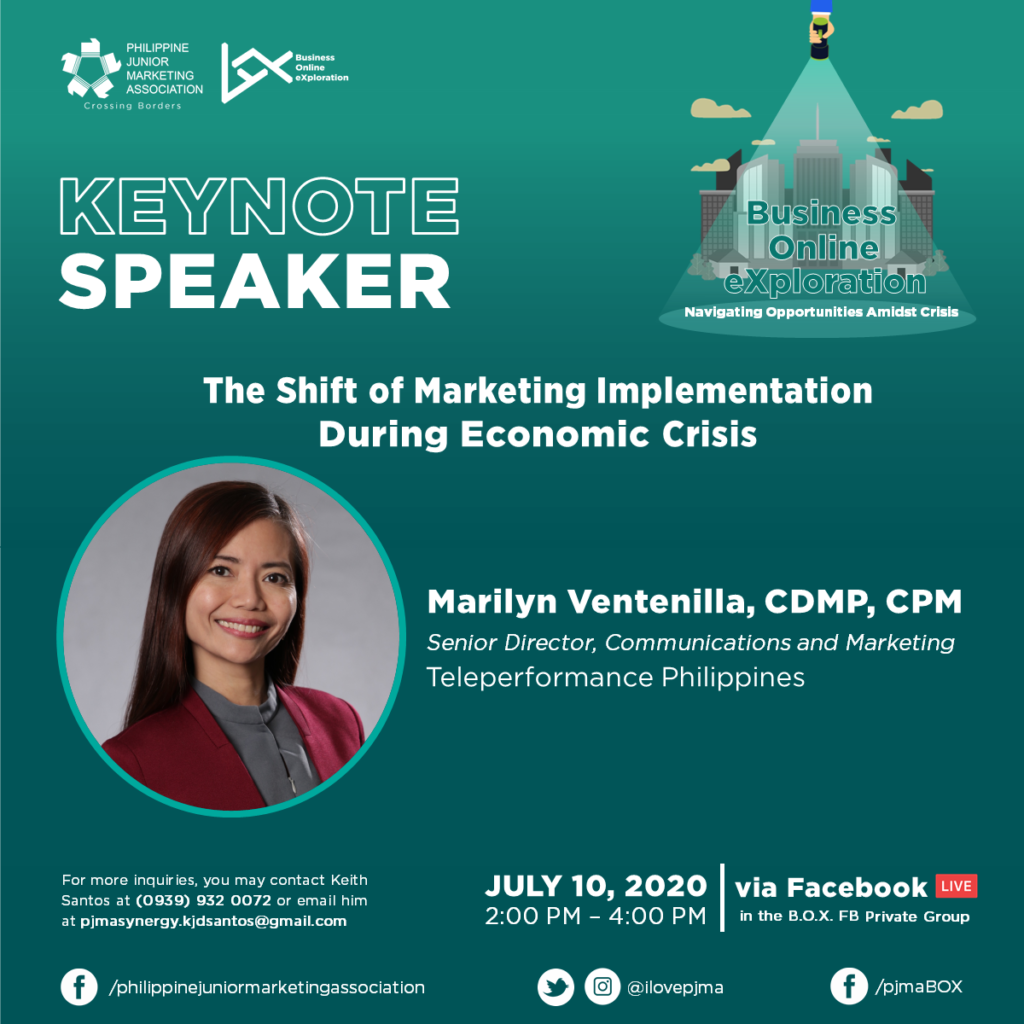 The speakers come from various backgrounds ranging from logistics to consultancy. While the variety may turn some heads, Keith Santos labels it as a good feature of the event. According to him, their own stories and backgrounds will be able to form one "harmonious stream of ideas" for the attendees. Consequently, he adds, it would help fulfill the event's role of navigating them through working around the world's many opportunities.
The project head claims that unlike other seminars, the Business Online eXploration won't just teach its attendees how to adapt their business. Instead, it will also teach them how to lead their business or their teams through these troubling times. He believes that the former alone isn't enough to guarantee success, but the latter will make it easier for attendees to get through the toughest times in their respective careers.
Registration for this ground-breaking seminar will be open until July 6. To sign up, click here. For more information on the event, visit their Facebook page.