From the heads of state all the way to small business owners, women everywhere are stepping up to the plate to keep their communities safe, secured, and cared for. These leading ladies are showing us the definition of responsible entrepreneurship by holding all different kinds of fundraisers to help frontliners, day-by-day wage earners, or their displaced employees. Every business owner should definitely take note of these great role models.
Cooking for a Cause by Happy Concept Group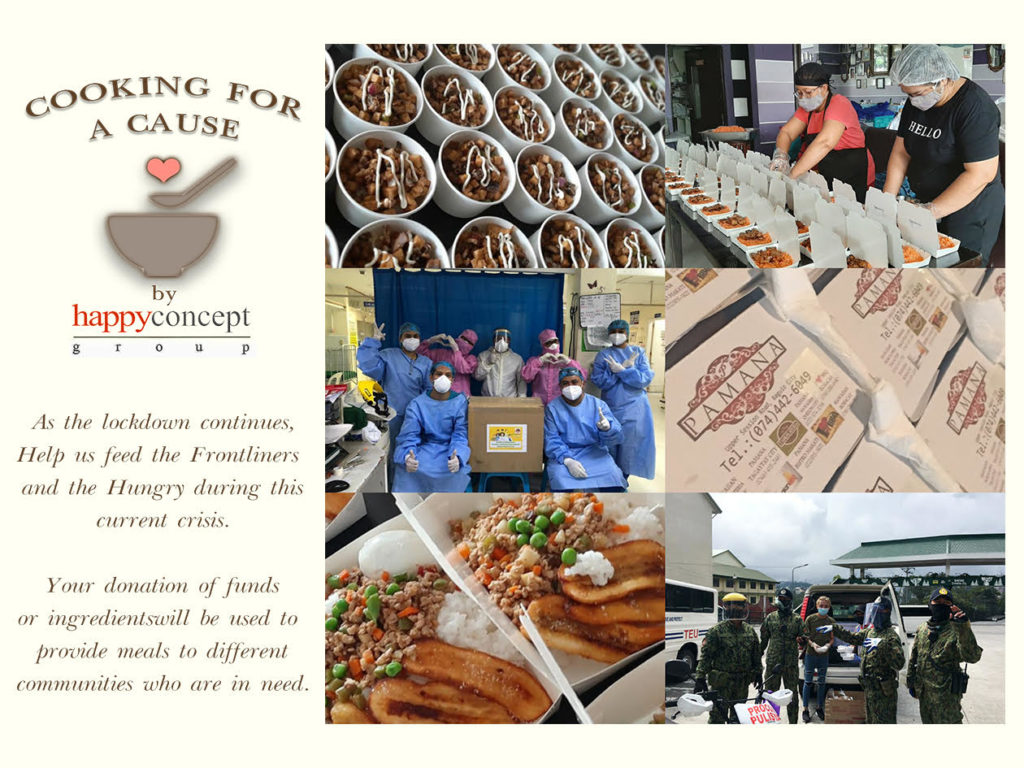 The Happy Concept Group was one of many businesses in the restaurant industry that was forced to close down due to the community quarantine. They launched Cooking for a Cause, which aims to feed different frontliners and the poor during this crisis. People may opt to donate monetarily or through in-kind ingredients. These will be used to provide meals to different communities.
Shop for a Cause by Louis Mireille Parfum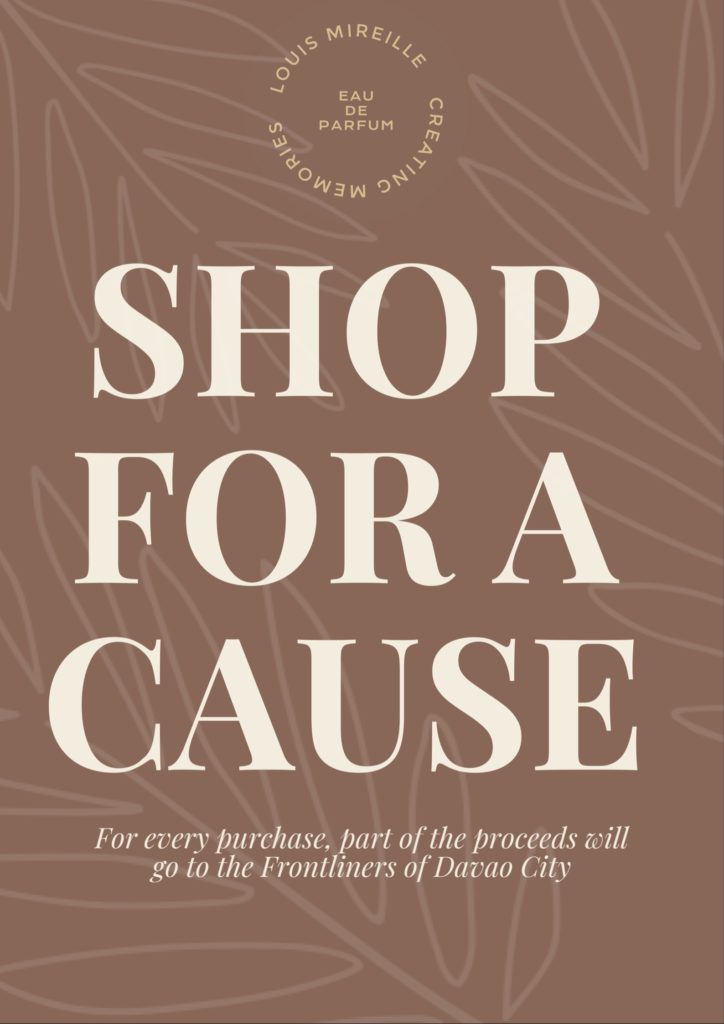 With all malls being closed for operation, Louis Mireille Parfum lost all their ability to sell their perfumes normally through their mall outlets. However, recently they reopened for selling, either for pick up or delivery. Part of the proceeds will go to frontliners in Davao City.
Save Events PH by Ycoy Sitchon of La Belle Fete Weddings and Events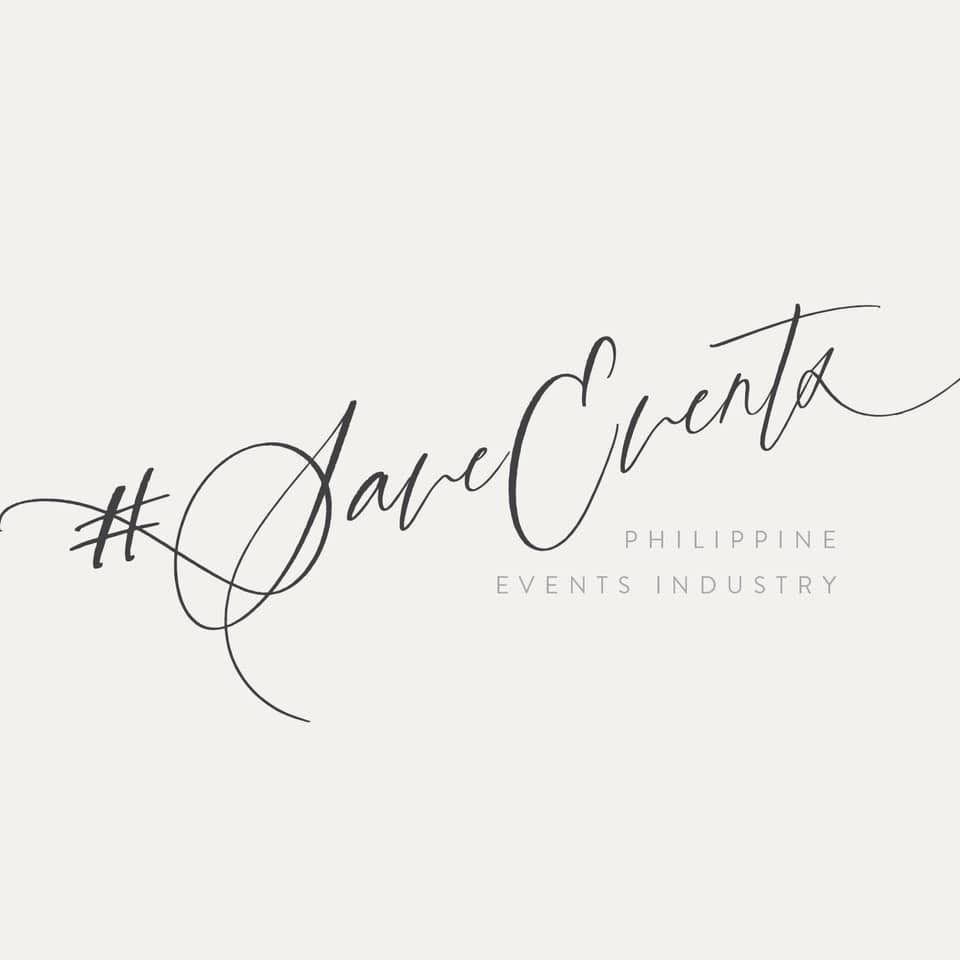 There's no question that one of the hardest hit industries this quarantine was the Philippine events industry. Not only are thousands of events cancelled, and probably will be under general community quarantine, thousands of workers who work on project-to-project basis have been affected. Save Events PH was created in order to support and help the different events staff affected by this crisis. They raise funds for different events workers through auctions with partner suppliers and a general donation drive.
Beauty After Quarantine by I Do Nails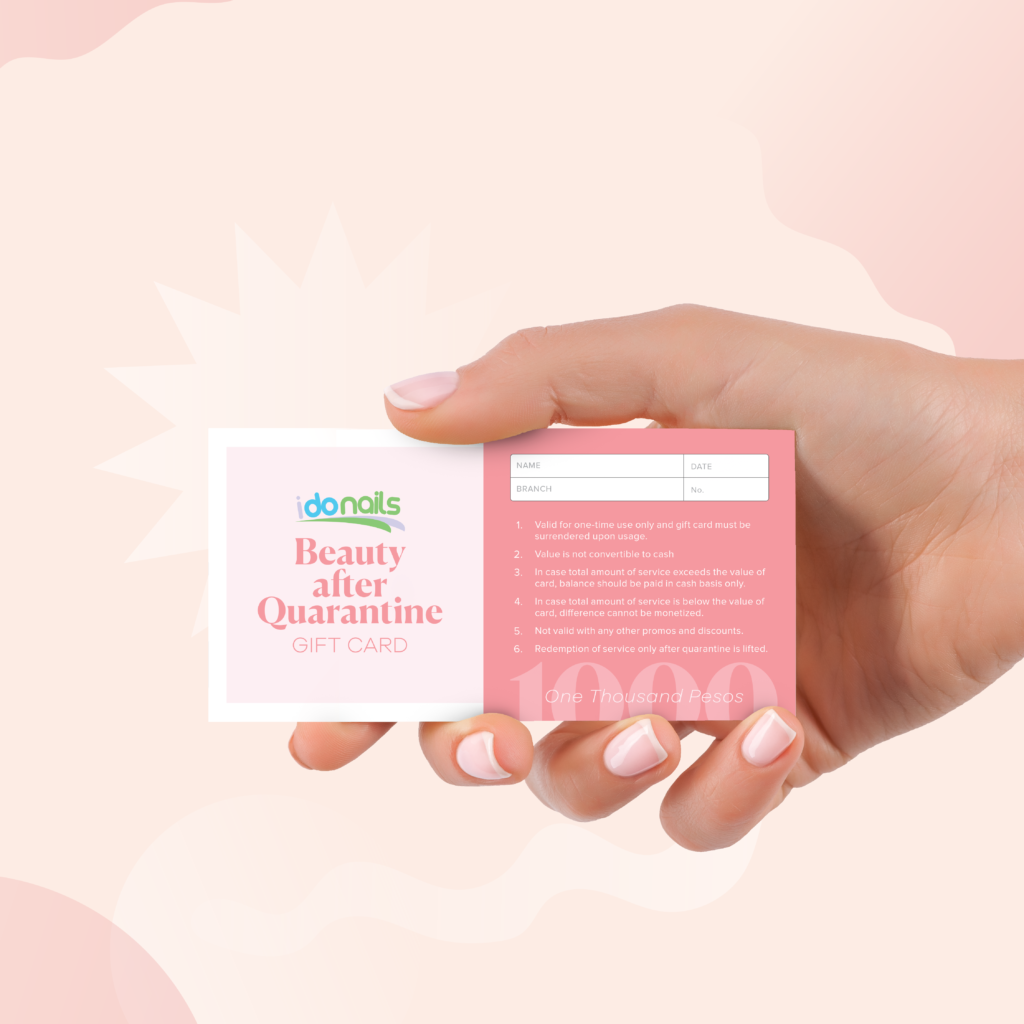 I Do Nails is a popular nail salon that was only given a day's notice by the Barangay Hall to shut down, leaving its network of employees without options. Despite this, I Do Nails has been working effortlessly to keep the business afloat and to protect its employees. Currently, they're selling their P1000 vouchers at 30% off with their Beauty After Quarantine promo. Buying their vouchers now supports the entire I Do Nails community, especially during these times.
We applaud those who even in this time of uncertainty, are still putting others first. You go, girls!