Today marks Day 35 since the Metro Manila enhanced community quarantine order. All of us are staying indoors trying to do our part in curbing the spread of the virus. However, for a lot of people in relationships, this quarantine marks a stark shift in how couples of all genders, orientations, ages, and dynamics have been adapting. Here's a sneak peek into how couples all over the country are coping with this quarantine. Spoiler alert: major cuteness overload up ahead!
"We have a long distance relationship, so we don't see each other often anyways. Messenger and iMessage are our meet-up places, and we see each other physically once a month. Right now, he's back home in Cebu, but we can't see each other during quarantine. It's kinda cruel because we're finally in the same island, just a drive away, but we can't see each other." – Fran, 19, Student from Cebu
"The quarantine also allowed us to make use of our time doing other things whether separately or together. […] All in all, I think our relationship has strengthened as we both grew together and individually. We became a bit distant (?) but it worked out for the better because we learned more things about our own selves." – Niccole, 18, Student from Quezon City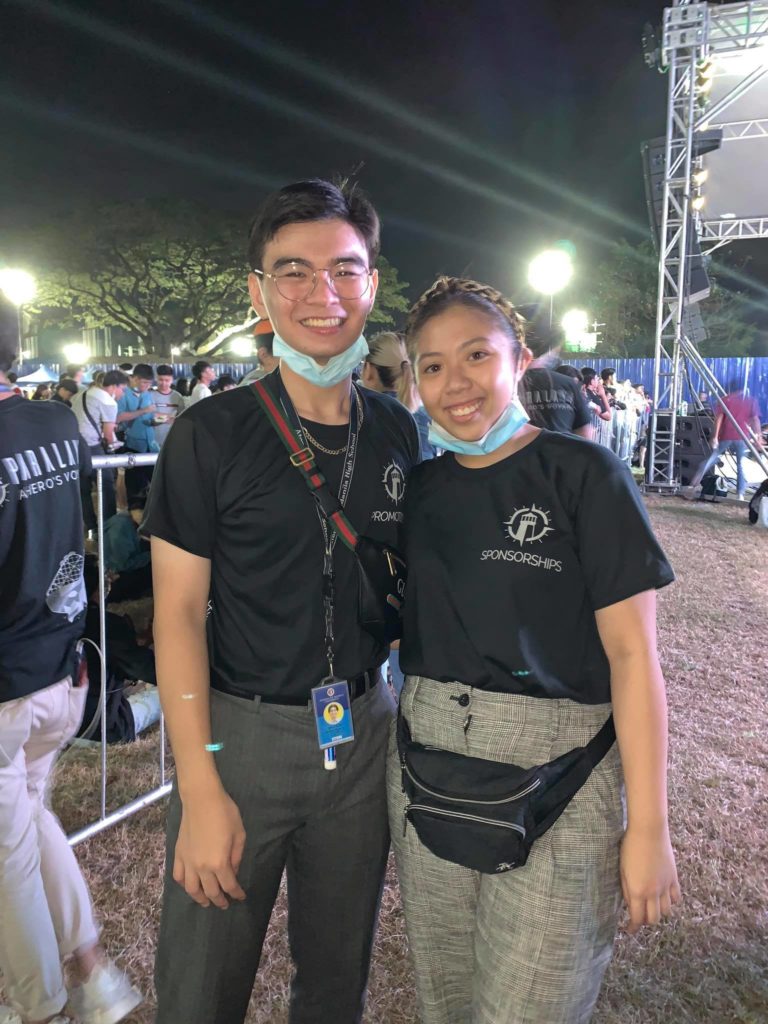 "Being together is a big part of our relationship but we've found ways to make it work. […] We've both been doing home workouts so tracking each other's progress has been pretty fun, honestly." – Karlo, 23, Content Writer from Marikina City
"Hindi na ako sanay na hindi siya kasama o nakikita. We've been together for 2 and a half years. Ever since, halos araw-araw kaming nagkikita dahil sa trabaho, gabi-gabi kaming sabay mag-dinner at umuwi. […] So far, wala naman kaming ibang magagawa kundi maghintay na matapos ang ECQ, mag-update sa isa't isa and help each other by giving assurance na magiging okay rin ang lahat, eventually. Coping mechanism namin ngayon, sabay kaming manood ng series, para at least pakiramdam namin magkasama pa rin kami." – Cathy, 26, Teacher from Quezon City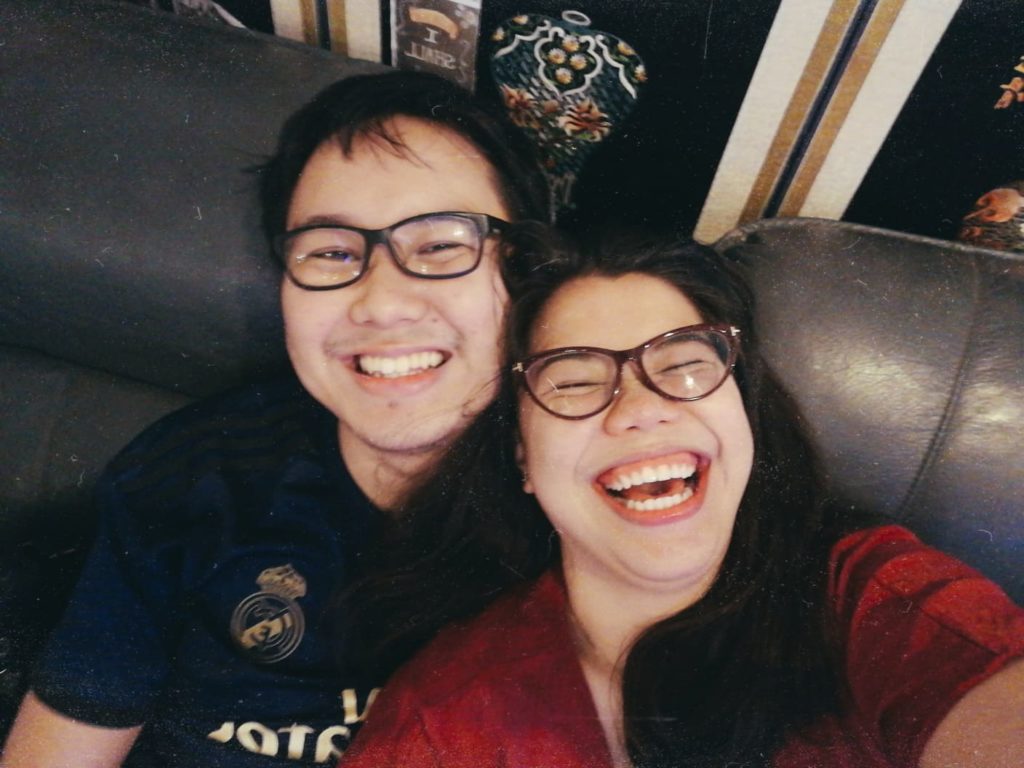 "While the pandemic made it harder for us to see each other, we both recognized that this issue is bigger than just us and our relationship. On a regular day, we're busy people. We have our respective organizations and we genuinely value our schoolwork. We also put an importance on not making our social lives revolve around each other. This means that we mostly didn't have all the time to be around each other. The ECQ changed that. Because we have more time on our hands, we got to do all of the things we barely get to do on those "regular days". We watched a movie together (courtesy of Netflix Party), we play round after round of Mobile Legends, and we're even working on our personal goals together (fitness, mental health, productivity)." – Louise, 18, Student from Quezon City
"Both my partner and I have quality time as our highest love language and we used to see each other at least once a week before the quarantine, so it's been tough adjusting to the fact that you can't see them at all during the ECQ. I also have a terrible sleep schedule and am awake for most of the night, so we've had to adjust our schedules in order to time dates right (i.e. he sleeps a little later, I wake up a little earlier). For the most part, I think we've been coping well, but we're also just currently counting the days until we see each other again." – Iane, 18, Student from Pasig City
"One thing I can't complain about the ECQ is having my husband around. We would watch movies or vlogs separately before. Now we watch them together. One thing I never had to do before was cut his hair. I'm not sure if he likes it. But we ended up shaving it off save for a mohawk. We had lots of fun though." – Moca, 48, Teacher from Quezon City
"Honestly, there are ups and downs. With the lack of interaction, he's more of a best friend than a boyfriend to me. My love language is physical affection, so with the limits of social distancing, the way I see him has changed as well. More than being in a relationship, we realize what it means to have a partner, a confidante, and a best friend. Surprisingly, even though we've gone through holidays apart and have used up all possible telecom platforms, this quarantine gives this whole situation a different feel." – Tedi, 22, Policy Researcher from Quezon City
"I have persistent depressive disorder, so the times made me more depressed and anxious. My partner Aldus always checks on how I feel and what I think about. He was worried most of the time, but by communicating to him my emotions it gives us both relief and comfort. To keep ourselves busy we also started an Initiative to help the farmers of Barangay Manamtam in Nueva Vizcaya. […] Beyond words, love should be expressed in actions. The little things make big impact to someone." – Jemhra, 26, NGO Volunteer from Quezon City
"My boyfriend is in Pasig while I'm in Makati. I'm working on a night shift while he's working on a day shift. We've been together for 8 years. We always do a video call before We sleep so usually twice a day. And to make it more creative, I just recently installed "My Home" game which we played together through share screen feature of messenger. I always believe that if there's a will, there's a way." —Samantha, 25, Sales Operations from Makati City
"I am a probinsyana and he is a Manila boy, and the only reason we met was because we go to the same school in Manila. It's my boyfriend's birthday on the 27th and it's usually on this day I would make a decisive biyahe to surprise him, but I guess this ECQ is forcing me to be more creative. I'm really thankful technology has made sharing things so much easier and a virtual date is possible anytime anywhere now." – Yanna, 17, Student from Angeles City
In a relationship or not, we hope that you're continuing to spread love to your friends, family, and other loved ones especially in this time of chaos and uncertainty. Stay strong!
Some quotes have been edited for brevity and clarity.