Romantic comedy films have always been a go-to movie genre staple. Because of the cute and kilig scenes from recent films (thanks to To All The Boys I've Loved Before), people are going back to the romcom classics and we're not mad. But before Noah Centineo's impromptu scenes in TATBIL, there's a lot of romcom films that has interesting facts that you might not know about. Here's our list.
Jack Dawson's most iconic line in Titanic was improvised.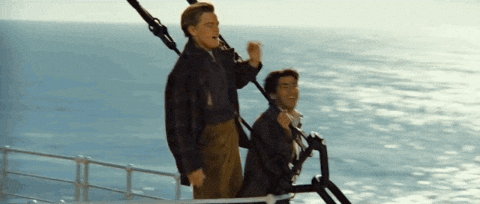 When Leo first got up at the end of the ship, he improvised his line "I'm the king of the world!" James Cameron, director of the Titanic, liked the phrase so much that he decided to keep it in the movie.
Hugh Grant's famous blue door from Notting Hill was actually owned by the movie's writer.
Will Thacker's famous blue door was actually owned by Richard Curtis, the writer of Notting Hill. However, the blue door was causing a commotion with the new tenants when the movie released, so they decided to paint it black. But due to popular demand, it is now back to its historical blue.
Love Actually's first and last scenes were shot by hidden cameras.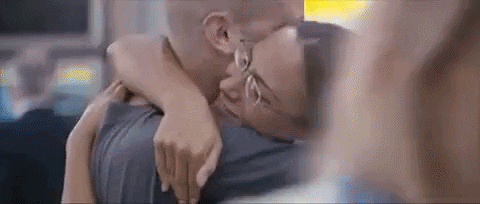 Richard Curtis, writer of Love Actually, was actually inspired by the people in the airport greeting and seeing their loved ones arrive in the terminal. They decided to capture these special moments using hidden cameras and the cameraman would rush to get their permission to use it. Now, these people would have a copy of their unforgettable moments in the airport forever.
Hugh Grant and Colin Firth's iconic fight scene in Bridget Jones was authentic.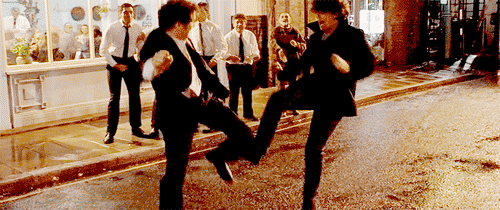 There were no stunt doubles nor choreography with Mark Darcy and Daniel Cleaver when they had a fight in front of a greek restaurant. Writer, Denise Martin recalled "a perfectly realized wimp brawl between two upper-middle-class Englishmen coming to awkward fisticuffs in front of a Greek restaurant."
Juno's screenplay was very personal for their writer.
Diablo Cody wanted to captivate a different side of Hollywood films at the time. She decided to take her personal stories and make it more meaningful in order to get the authenticity of the characters. It surely paid off!
10 Things I Hate About You school set was supposed to be a luxury hotel.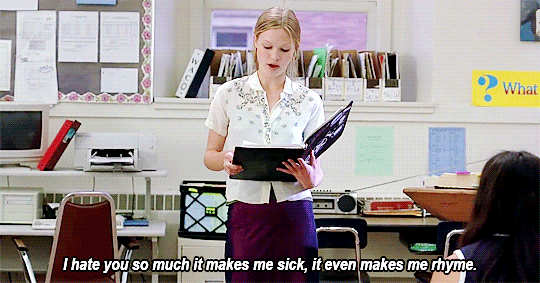 Before the shooting of the film, the lot was supposed to be a luxury hotel. However when the fire started, it was turned into a school. Who would have thought?
A lightning bolt was a special symbol in Friends with Benefits
Justin Timberlake's character has a lightning bolt tattoo on his hip. You'll notice that Jamie, Mila Kunis' character, wears a lightning bolt necklace throughout the film. However, you don't see her wearing it when she was angry with Dylan. Was that a symbolism?
Half of the movie of Bridesmaids were improvised.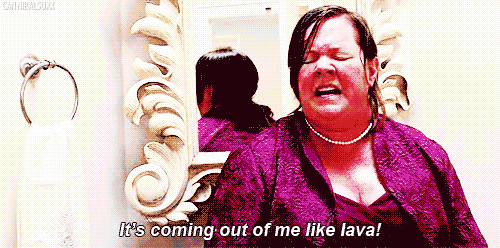 The writers of the film wanted to make the scenes funny but authentic so they put the actors to the test with their wits. Needless to say, they killed it.
Brittany Murphy was actually a virgin who can't drive while filming Clueless.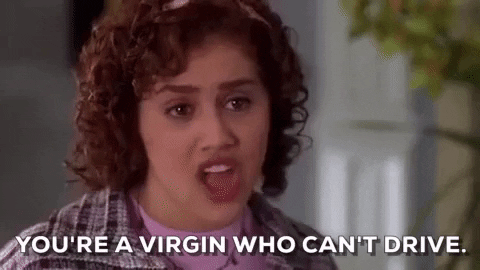 Remember Tai having a crush on Josh and Cher wasn't happy about it? When Brittany Murphy said her famous line "you're a virgin that can't drive" she was actually a virgin who can't drive at the time. Oh, the irony.
The wax scene in 40 year old virgin was improvised.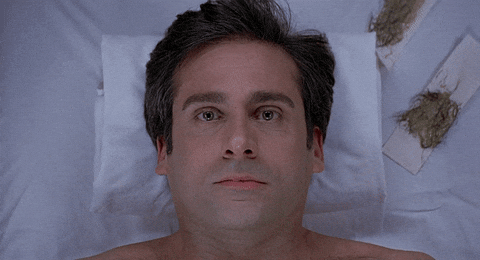 Who doesn't remember Steve Carell's funny word spits when he was getting his chest waxed in 40 Year Old Virgin? Those comebacks were actually real! He surely regret suggesting it to the director because by the end of the scene, he was bleeding, ouch.
#ScoopFeatures