Have you ever stared at your closet for the longest time and couldn't figure out what outfit you're going to wear? Same. But not to worry because StyleGenie is here to the rescue, at their second year!
StyleGenie is a monthly subscription box that will save your time and style with the perfect outfit for your next gala. They got you sorted from head to toe, there's no need to pace around the room looking for your cute cropped top.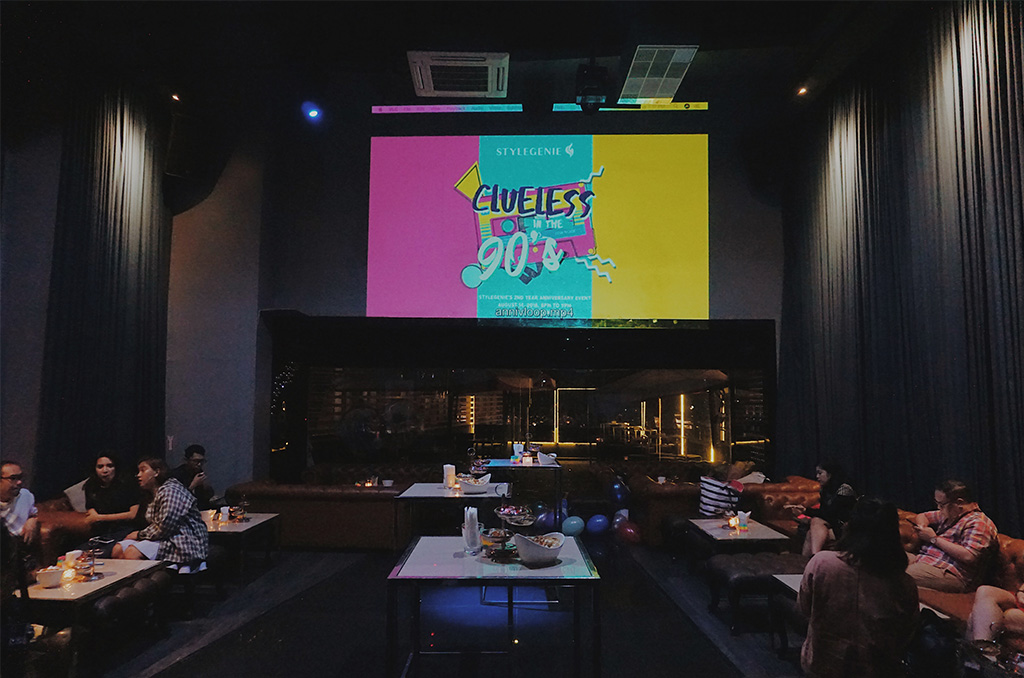 With the success StyleGenie has acquired, they recently celebrated their 2nd Year Anniversary at Prohibition Liquor Lounge at Greenbelt 3 with the theme Clueless in the 90's. Everyone was wearing their best 90's outfit and the ambiance was absolutely rad. The night was packed with cocktails, finger food and a whole lot of fun. They had a bunch of sponsors such as Gold's Gym, Bioessense, Snoe and more. Not only that but we also had a blast from the past with their 90s questionnaire. Who would have thought that  Tamagotchi means egg and watch in Japanese? Well, we learn something new everyday.
As the night begun to simmer, StyleGenie teased us about something and we were all curious. For the past two years, they were restricted with women's attire but as they celebrate their 2nd Anniversary, they have included menswear as well! Now, even the guys can have their outfits planned for them! Yes to diversity, StyleGenie!
To represent StyleGenie for Men, Sam YG surprised us with his appearance and talked us through his struggles about finding the right outfit especially when he's on the go for this events, shoots and talks. Everyone was thrilled about this launch and so should you!
For as low as Php 899, you can try and see the cute outfits StyleGenie has to offer!
#ScoopStyle | Head on over to StyleGenie's Facebook page for more details.