Have you ever wondered what it's like to stroll around France and taste their homemade gelato or their scrumptious cheeses? From its authentic ingredients to its elegant interior, Aperitif surely brought that to the Philippines.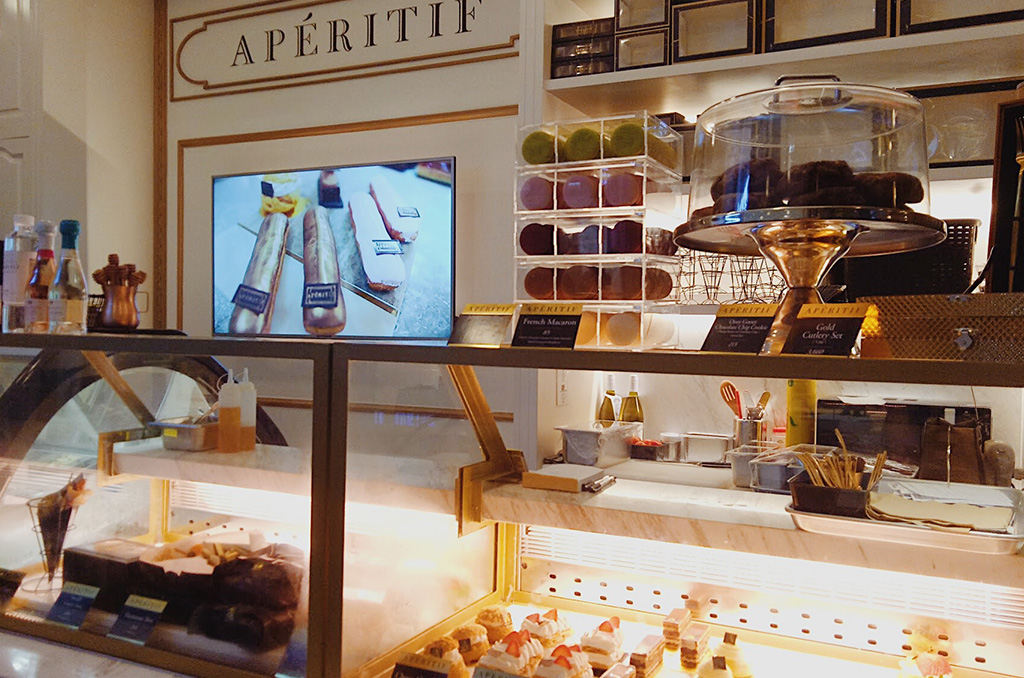 They have a variety of sweet and savory dishes you can choose from. If your sweet tooth is longing for a tasty and delicious dessert, Aperitif is packed with a lot of of pastries that will cure your cravings. They also have the creamiest gelato that's shaped into a flower. Snap that photo and let it slide through your Instagram stories!
Ever fancied wine and cheese while on-the-go? Aperitif have answered your prayers. You can pick your own choice of a graze cone or an elegant box that has all the goodies inside. You're #titaready! But if you're really hungry, they offer homemade pasta that's rolled into a cheese wheel.
Not only do they cater food but they also have knick knacks that you can give as a gift to your loved ones. Copper Single Cutlery Set, Geode Wine Stopper and more.
All of their ingredients are shipped from France itself so you can experience the divine taste of the French cuisine. With so much love given by the owners, you can truly sense the hard work and dedication they have given to create Aperitif. Each detail from their menu and interior is spot on which gives us a glimpse of what France looks like and what it tastes.
#ScoopBiteBuzz | Head on over to Aperitif's Facebook page for more details.