"Audiences will enjoy a classical-rock fusion concert of some of the most iconic rock tunes as well as Silent Sanctuary's OPM hits."
Rockestra 2018 was packed with excitement, thrill and a whole lot of jamming out! Who would have thought that rock and symphony would create an unforgettable night?
With the rhythmic mix of genre, the vibe definitely destroyed the barrier of the audience. Millennials and the older generation have joined forces to listen and enjoy each piece the Manila Symphony Orchestra played. From Madonna's Material Girl to Queens' We Are The Champions, everyone was swaying and tapping their fingers to the danceable beat.
Each instrument of MSO was conducted beautifully by Arturo Molina, principal conductor and artistic director. From the strings' sections heavenly flow to the sweet tempo of the brass instruments, the movement of the songs created a world class performance.
Noli Aurillo, a composer, arranger, and freelance guitar sessionist, surely took the stage with confidence as he jammed out his electric guitar skills with the MSO's classical style. With elegance and power, the duo created an amazing performance.
The anticipation of the crowd grew louder and at last, Silent Sanctuary erupted the stage with their presence. Famous songs like Sa'Yo and Bumalik Ka Na Sa Akin were performed and the audience were left breathless.
They also sang one of their newly released track, Dambana, with singer, Aia De Leon. The combination of the artists truly made the audience sing and reminisce the good old times from their heart hitting songs. We definitely saw a few tears in the crowd.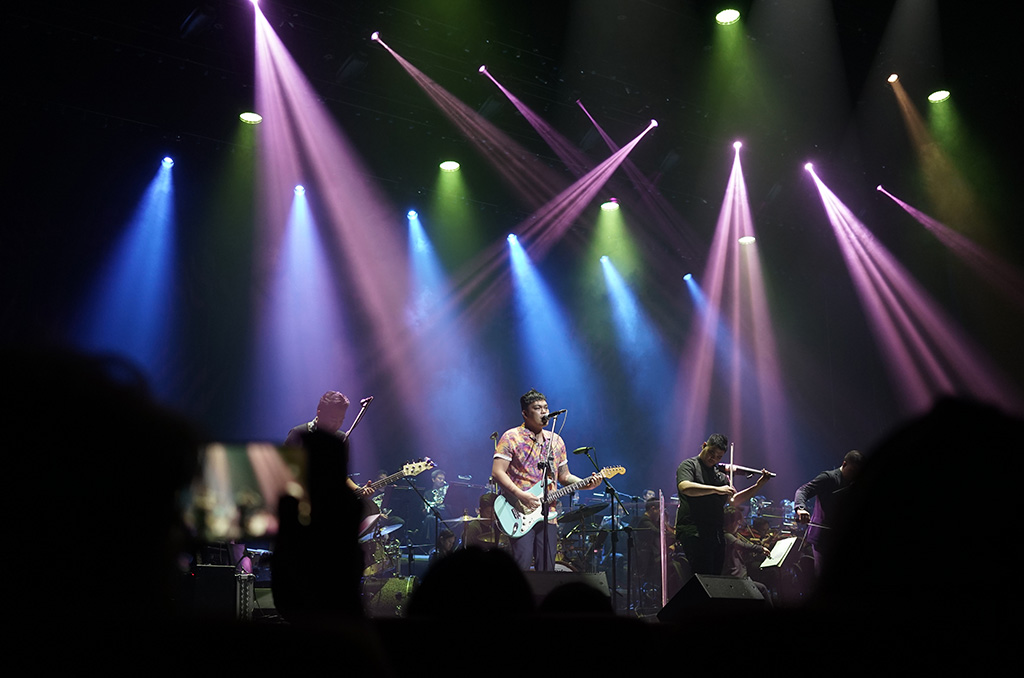 Rockestra 2018 created an amazing experience for music lovers. They crafted various songs and genres to create one beautiful sync and it was truly one for the books!
#ScoopLifeRSVP | Head on over to Rockestra 2018's Facebook event for more details.