Have you ever wondered what's it like to have afternoon tea in Britain? We surely did. Luckily, we can experience the same sensation because English Tea Shop has finally launched in the Philippines! We can finally have tea with our mates.
"Not only do we focus on providing our farmers with tools, education and financial assistance, our fair-trade price culture ensures that they are able to take home a pay beyond what's expected, with long term and stable contracts to begin with. In return, consumers are assured of products that are marked by its hallmark quality, innovativeness and passion that unlike any other."  – Suranga Herath, Founder and CEO of English Tea Shop
With the help of 2,000 farmers, each tea leaf is produced with love and is grown in a wide range of organic teas and ingredients. English Tea Shop is known as one of Britain's finest tea corporations in their country.
With over 130 tea variations, it captivates the unique and tasteful tea flavor. They also created an array of flavors by mixing different types of tea leafs to produce one exquisite taste. Flavors like Super Berries (hibiscus, strawberry, blueberries, raspberries), Green Tea Pomegranate, Ginger Honey, and a whole lot more.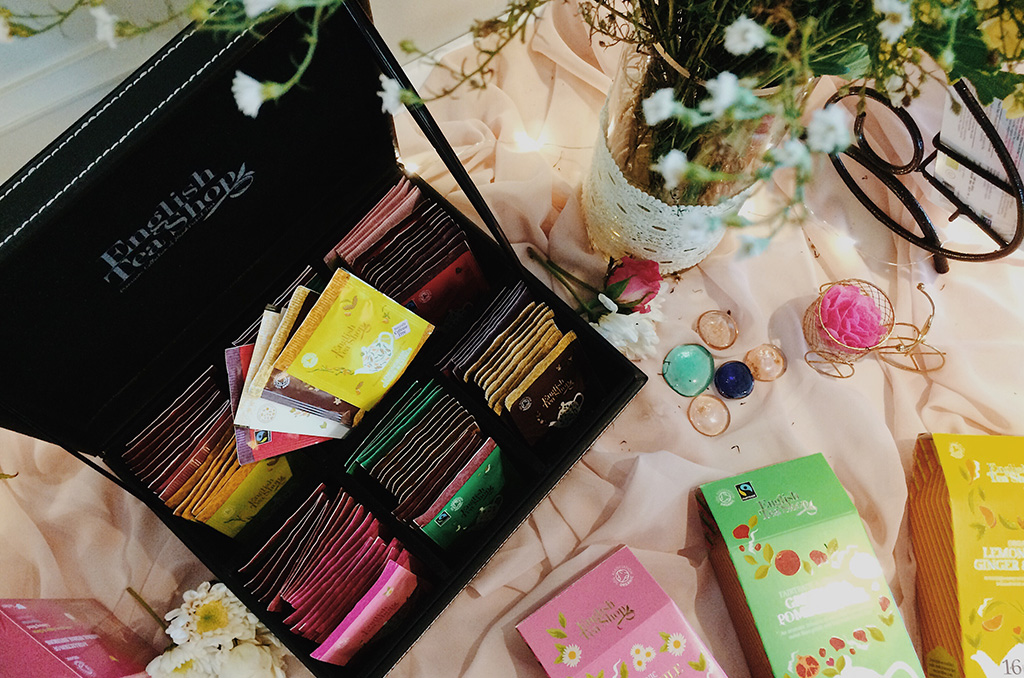 Not only that, but English Tea Shop wants to keep their consumers healthy as well. They created herbal teas or tisanes, all possessed by unique health benefits with the taste of brilliantly mixed dried fruits, berries, herbs and flowers. It does not include caffeine, pesticides, and artificial flavors.
They want to spread their goodness towards the whole world making their products organic, Non- GMO and kosher. Now everyone can have a taste!
Over 55 countries has a hand of the English Tea Shop products and the Philippines is one of them. You can buy the products at Robinsons' Supermarket and experience the delightful taste of English tea!
#ScoopBiteBuzz | For more information, head over to English Tea Shop's Official Website.