Are you looking for the perfect drink to go with your cheese and crackers? Here's one for you: Concha y Toro has finally released their new iconic Don Melchor 2015 Cabernet Sauvignon here in the Philippines! An ideal glass of red for that late night sessions you'll have with your friends.
The Don Melchor 2015 Cabernet Sauvignon is composed of 92% Cabernet Sauvignon, 7% Cabernet Franc, and 1% Petit Verdot. It took 15 months to age in French oak barrels and came out with a delightful taste and a fruity aroma that you won't forget.
From the type of soil they use to the light rainfall that occur, the Mediterranean climate and the composition of the vineyard, everything combined together created the beautiful and succulent blend for the wine. The deep, cherry red wine has established a great example of balance, depth, and complexity that is perfect for any wine-drinker.
If you're not a wine enthusiast, or merely just a beginner for alcohol in general, the Don Melchor 2015 is the perfect glass for you. You would be surprised that the wine has about 15% alcohol content, but because of the sweetness and fruity flavor, it touches your tongue just right. As you take a sip it slowly creates the kick in the pit of your stomach, making your experience subtle and slow with a bit of thrill.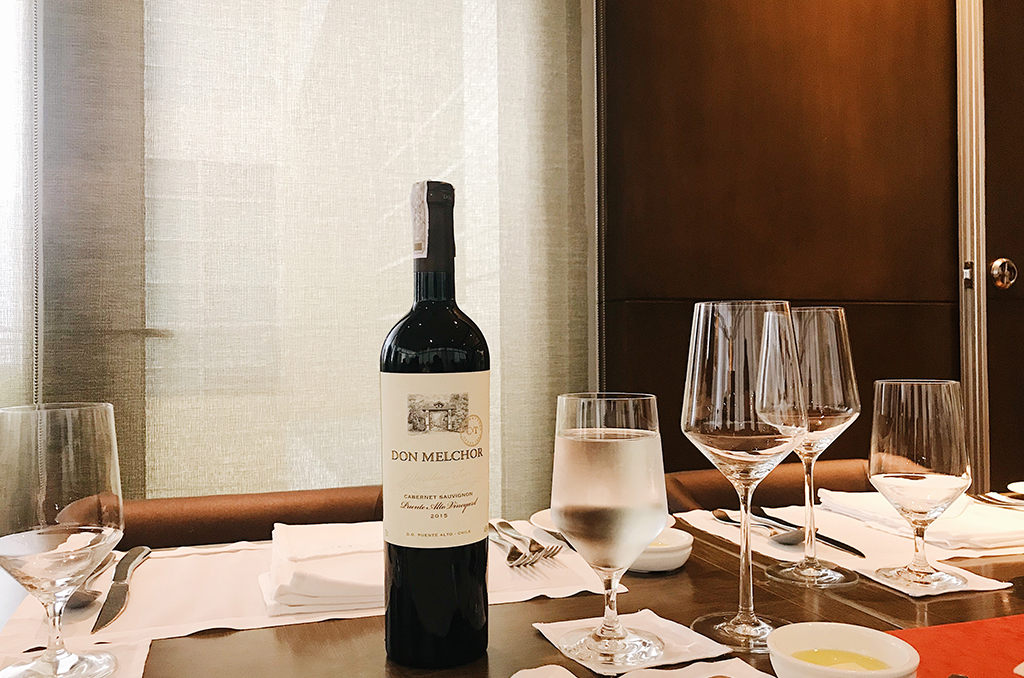 If you're planning on buying The Don Melchor 2015 Cabernet Sauvignon, here is a tip if you don't have a wine cellar at home: Keep it in a cooler or the chiller in your refrigerator, nice and cool before serving it so you can have the perfect taste of the exquisite blend.
And guess what? A bottle can age up until 25 years, so you can pass it down the future mini-you's.
#BiteBuzz | Head on over at Don Melchor's Facebook page for more details.