Coffee Bean and Tea Leaf has always been on top of our go-to cafe list whenever we needed a place to chill, study or work for a whole lot of people in this country. With their variety of drink options and tasteful light meals, CBTL is no doubt one of our cafe favorites.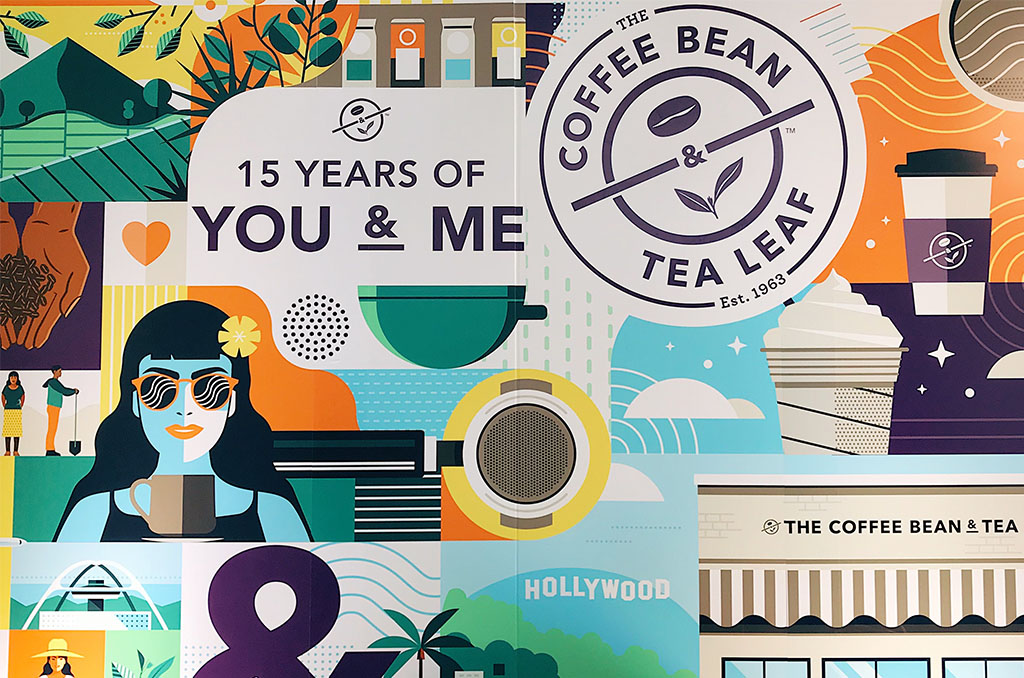 CBTL first launched their brand in Brentwood, California. In 2003, CBTL has crossed borders to  the Philippines and established their first coffee house in Greenbelt. 15 years later, it's all over the country. CBTL truly marked memories and stories as they celebrate their 15th Anniversary.
The celebration last June 31, 2018 at 26th St. Bistro centered on brand engagement and experience. They crafted an activity specifically made for us to get hands-on experience and learn about the process in making their coffees and teas.  It included trying out one of their All Time Favorites beverages, creating a flat lay for your insta-perfect-gram, learning about Auro chocolate, and solving a crossword puzzle about the history of CBTL. Once the tasks were complete, we were able to get a chance to win one of their brand new coffee machines! 
They talked about the history behind the making of CBTL. As one of the oldest and largest specialty coffee and tea retailers in the world, they make sure that the products they are producing areis originated from the best that they can find in the world. They travelled all the way to different locations in the planet to taste the perfect coffee roast. From numerous coffee taste testing, they got their hands on the top 1% percent of specialty grade Arabica beans.
They also made us brew our own coffee, from light, medium and dark roasts. Aside from that, we were able to try tea-cupping, a process that sounds easy but in reality was really hard to do!
CBTL wanted us to experience the same happiness and excitement as well as creating a family throughout the whole nation . From April 23-June 30, 2018, they will be bringing back their well loved Mondays Made Better Promo! Get your hands and taste buds ready for new flavors and indulge your drink cravings with your favorite CBTL drink for only Php 100 every Monday!
Head on over to Coffee Bean and Tea Leaf to celebrate their glorious 15th anniversary!
#NowBrewing #BiteBuzz | Head on over to Coffee Bean and Tea Leaf's Facebook page for more details.