As much as we love the Manila and it's booming nightlife, there's always a relaxing and calming feeling when you're at the beach – especially when you're soaking in vitamin sea. Salt Swim, one of Manila's biggest local swimwear brands, gave us a complete island experience last May 23, 2018 at The Island PH during their Summer Swimsuits Collection Re-launch.
We got a first look at Salt Swim's newest collection of three unique designs, namely; the Taylor, Mia, and Jane, during the re-launch. They came out with a new range of suits that dignifies big bows and one shoulder trend. One of their goals is to be able to create swimsuits that can make you feel comfortable and also enhance your body confidence, something most brands miss. The team also wanted their tropical swimsuits to be flirty, feminine and classy at the same time. It's not all about how it's cute, it's also about comfort and confidence!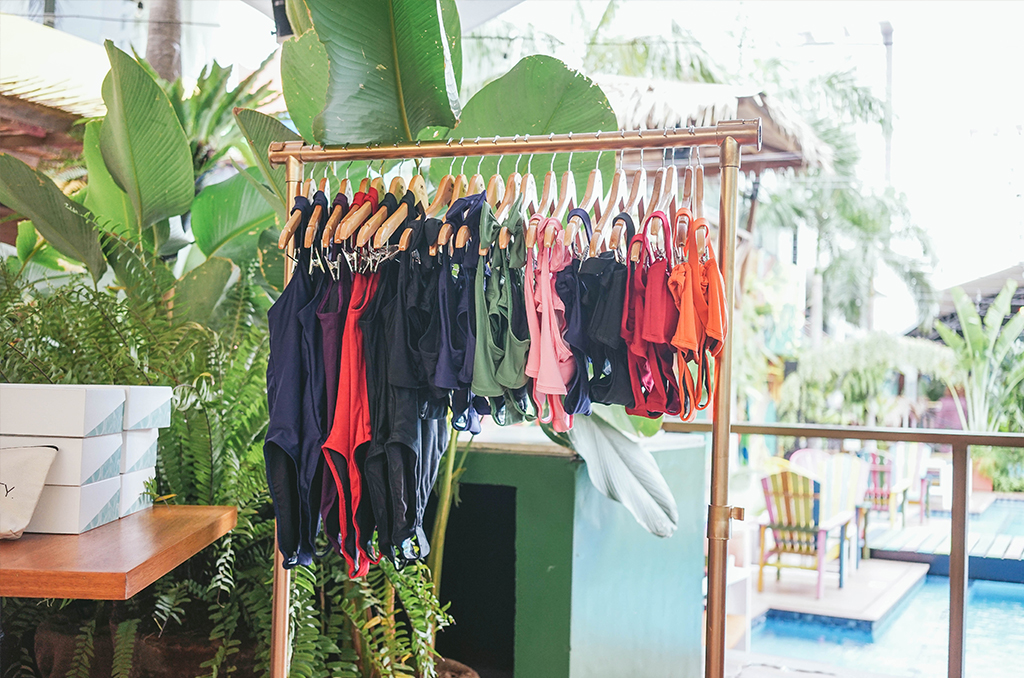 One of the things they revamped about their brand was their packaging. Salt Swim didn't want their customers to feel as if they were buying the products but rather receiving it like a birthday present. As they were exploring the dynamics of good customer service, they discovered that people who unboxed PR packages were always excited to see the creativity and representation of the brand inside a little box. As a swimwear brand, they wanted the same excitement and thrill from their customers, thus crafting their packages to its island form.
The ultimate girl power in one photo! Salt Swim Girl Boss, Tricia Young-Leus (middle) with The Scoop Founders, Angela Tiotangco (left) and Taryn Navarro (right)
Time to treat yourself and get one, two or maybe three suits from Salt Swim's newest collection!
#ScoopStyle | Head on over to the Salt Swim's website and get your body-confident swimsuits!