These days, no one can resist Korean food. From all the K-dramas, K-pop music, and just the beautiful Korean culture itself, people are also becoming more and more into to Korean dishes as well. Recently, a restaurant owned by Grace Lee opened in Kapitolyo as its first branch. "Kko Kko" offers Korean-style fried chicken, various dosirak dishes, as well as their famous Chicken Cheese Fondue.
The interiors are simple and elegant, it presents a really relaxing place to eat and chit-chat with friends.
Their Korean-style fried chicken dishes (P386/half, P598/whole) consist of Yang Nyum, Snow, Padak, Chicken Popcorn, Boneless Cheesy Melt chicken, and of course, Original flavor.
Their Dosirak dishes include Galbi Jim, Daktori Tang, Daeji Bulgogi, Beef Bulgogi, and Samgyupsal BBQ. All dosirak dishes are served with sweet dilis, cooked kimchi, and sunny side up egg. The perfect way to eat dosirak is to shake it first! It will definitely go messy, but the result will surely taste divine.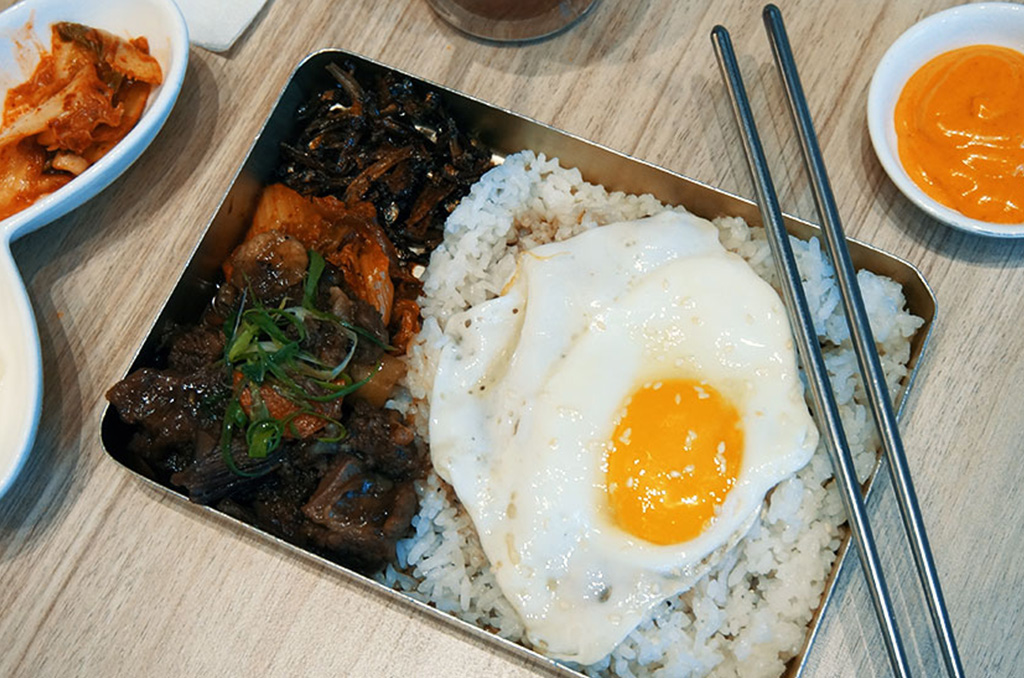 Kko Kko also offers Chicken Cheese Fondue. It can be served half or whole, just like the other dishes from the menu. All these cheese would make everyone go crazy!
These chicken meals and snacks will surely satisfy your intense korean dish cravings! But it doesn't end there— these are not everything on the menu. Visit Kko Kko and they will definitely excite you with all of their delightful menu offers!
Photo credits to Booky Prime & Alyssa Tuangco.
#ScoopRestaurant | Head over to Kko Kko's official facebook for more information.